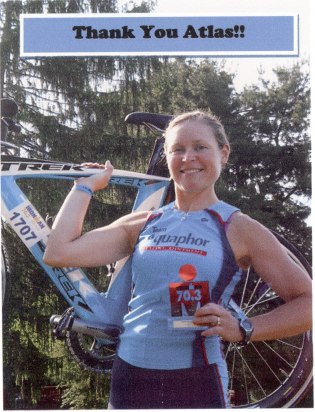 Testimonials
---
Our Patients are our best form of advertising!
Please read what they have to say about us below!
"I have been a long-time suffer of serious migraine headaches. Beginning in the second grade, I would become debilitated with pain that could last weeks at a time. My parents sought out physician, optometrists, medications, and otolaryngologists to obtain a remedy or relief from my chronic migraines. After many years passed, I just learned how to cope with the pain and gave up hope that there was a cure for my migraines. Little did I know that when I began training for triathlons I would find the answer to my migraine headaches.
Triathlon is a taxing sport that requires swimming, biking and running. New to the sport, I found the position on the time-trial bike highly uncomfortable and strenuous on my neck. I figured that as I got stronger it would get better, but that was not the case. The pain in my cervical region persisted and I sought out Dr. McDaniel's assistance at Atlas Chiropractic. I knew that Dr. McDaniel's had a athletic background and would have a better understanding of what types of treatments I may need. Even though her patient roster was full, she kindly worked me into her busy schedule - a true testament to her compassionate nature and drive to help others. Dr. McDaniel took the time to explain the X-rays, discuss what the treatment plan and prescribe home exercises to compliment the adjustment.
Within the first few visits my pain was markedly reduced and I also began to see performance gains. My swimming, biking and running form felt more efficient and I shared this information with my husband whom is also a triathlete. He made an appointment to see Dr. McDaniel within the week. Since the initial visit over 4 years ago, I have only experienced one migraine headache and 'Team Sherlock' has utilized Dr. McDaniel's skills for maintenance, recovery and race preparation.
Dr. McDaniel is a tremendous person and chiropractor. She is client-centered and provides impeccable treatments. Her breadth and depth of knowledge paired with her love for the field of chiropractic is unparalleled!
Sincerely,
Dr. Lori A. Sherlock"
---
Atlas Chiropractic
179 Hanalei Dr., Suite 3
Morgantown, WV 26508
(304) 598-3000