About Atlas Chiropractic
---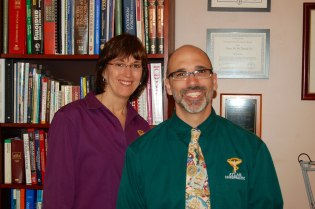 Enjoy our warm and friendly facility in which you will discover the true wellness lifestyle, relief from pain, and overall enhanced health. We have been serving Morgantown, WV for over 25 years. We will show you the natural way to better health and we are convinced that after one visit you will see why chiropractic is the safe and effective alternative to other treatment options, and why many people choose supporting their health through chiropractic care. Our human bodies are designed to be self healing if given the chance.
We begin with a thorough examination and assess your areas of concern, as well as carefully consider your health history. We are trained in x-ray techniques and in order to make an accurate diagnosis, may take x-rays of your back and neck. Only after this initial examination will we offer a recommended course of treatment. Based on the analysis of your initial examination, your treatment could consist of chiropractic adjustments, therapies, disc decompression, acupuncture, nutritional counseling and home rehabilitation information.
We are thrilled to offer many different aspects of chiropractic care. We are dedicated to providing gentle, high quality care and personal attention to our all of our patients - infants, children, adults, & elderly - even care to support pregnancy. Please take a moment to enjoy our website and get to know our incredible team of health professionals. Specifically, you are encourage to review the Big Idea seven minute video - it's very informative and we think you will enjoy it. If you have any questions, call (304) 598-3000 to reach one of our staff.



---
Atlas Chiropractic
179 Hanalei Dr., Suite 3
Morgantown, WV 26508
(304) 598-3000